For 40 years Fusion Productions have been producing award winning meetings and conference by partnering with our clients and blending adult learning experiences with eye-popping graphics and video.
fusion productions is proud to offer a wide spectrum of meeting design and production services.
conference openers
• • • •
pre-conference promotions
• • • •
design, planning & production services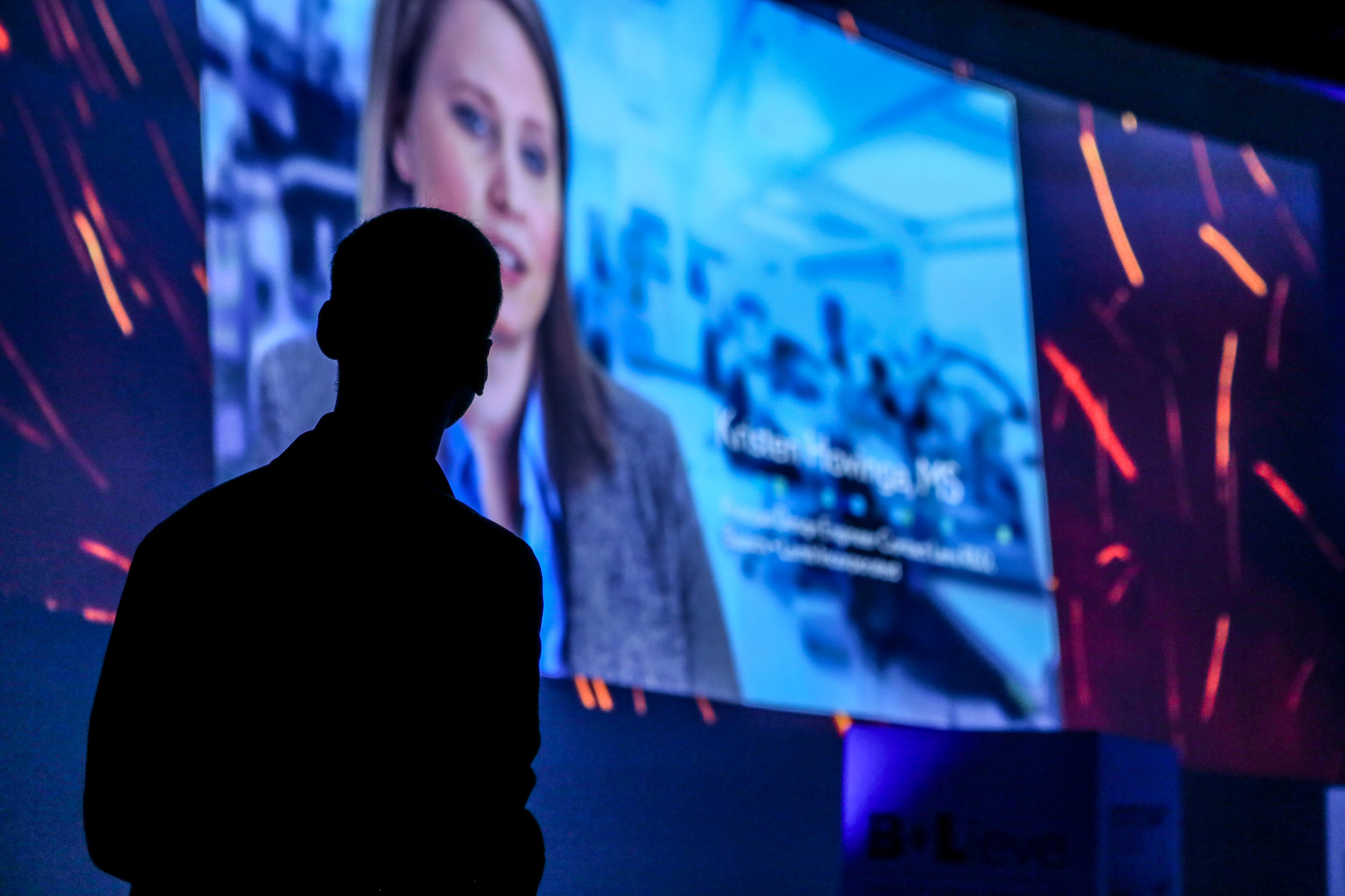 design, planning & production services
Fusion partners with you to flawlessly execute meeting and conference design and production services for your general sessions, award ceremonies, and special events. From creating engaging designs, content development, scripting, stage design, speaker support, video and digital media production, AV management and end-to-end management, we cover the full spectrum to enable an unforgettable meeting.
Fusion wrote the book on meeting ROI. We will take your team through the process:
Identify your stakeholders

Identify meeting goals and objectives

Develop a before, during and after event plan

Write measurable objectives

Evaluate your event

Communicate the ROI to your stakeholders
media production & conference branding
video/graphics/animation
Award-winning videographers and producers are only the beginning. Our in-house animation and production capabilities have enhanced product launches, training and meetings for organizations like Bausch + Lomb, the American Academy of Cosmetic Dentistry (AACD), Learning Forward, Project Management Institute and many others. You can engage with us on media production "a la carte", or as a value-add to a total meeting production contract.
Including:
Digital video editing

3D animation

Motion graphics

Conference wide signage and branding

Director development

Music production
speaker support
The very latest visual and audio technologies combined with stimulated imaginations result in stunning approaches to message reinforcement – involving the full spectrum of human senses – and using more than a projection screen for a palette. We believe that while it is important to be heard, it is more important to be remembered. Our content developers are systems thinkers with a solid understanding of audience analysis and message design.
You can look to Fusion to provide you with:
Speaker support development

Message design

Visualization design

Story development

Presentation coaching
stage & lighting design
Maximum impact is what it's all about. There's nothing pre-fabricated about our approach to design. A wide variety of vendors and a dedication to stakeholder-driven design will ensure an impactful, one-of-a-kind design for every budget. Our designers can create sets of Academy Awards proportions or select simple yet elegant solutions that fit your budget.
Our designers can create sets of Academy Awards proportions or select simple yet elegant solutions that fit your budget.
Stage design

Flawless technical direction

Lighting design

Vendor negotiations
next generation engagement solutions
Engage your audience with today's latest technological advances in storytelling. Your presentation can become an immersive experience for your members with the use of augmented and virtual reality solutions designed by Fusion.
Some of the technologies we have been implementing with our clients strategies has been:
augmented reality (ar)

virtual reality (vr)

artificial intelligence (ai) driven meeting platforms

experiential learning with vr / ar

real-time analytics

facial recognition solutions

responsive / mobile meetings + engagment